Valued Investor Planning Program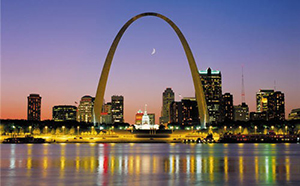 For clients and prospects who qualify, we offer access to our, The Valued Investor Planning (VIP) Program* held in St. Louis, Missouri. The VIP trip is a unique opportunity to visit our headquarters in St. Louis for the chance to meet some of the brightest minds at our firm. During a VIP visit, specialists from various Home Office departments spend the day educating and discussing financial issues important to you. In addition, we have a process that we follow to ensure your time is best utilized. Since this trip is customized for you, we typically need four to six weeks of preparation prior to your arrival in St. Louis. In addition, the cost of the trip is covered by us. We pay for your airfare, hotel, meals and transportation while in St. Louis. Please plan a day and half for your trip. Below is a sample agenda of the VIP TRIP to St. Louis.
Note that Stephen or Matthew will accompany you to St. Louis.
Tuesday: Sample
Fly to St. Louis in the afternoon/ evening
Check in the Hotel Four Seasons
Enjoy Dinner
Wednesday: Sample
7:30 AM Breakfast
8:00 AM Depart to Wells Fargo Advisors Headquarters
8:30 AM Welcome and Introduction to Wells Fargo Advisors
8:45 AM Economic Commentary
9:15 AM Equity Strategy
10:00 AM Advisory Programs
10:30 AM Break
10:45 AM Review of your Envision® Plan
11:30 AM Alternative Investments (where applicable and if qualifications are met)
12:00 PM Lunch (Executive Dinning Room) Discussion on International and Fixed Income
1:00 PM Tour of Wells Fargo Advisors Headquarters
1:45 PM Tax Considerations
2:15 PM Estate Planning: Review of Wills
2:45 PM Trust Services
3:15 PM Action Plan and Summary
3:30 PM Depart for Airport
Fly Home
Call us today to learn more about this unique opportunity.
*Eligibility for the VIP program is contingent upon meeting minimum $5 million net worth and above.