Prospective Clients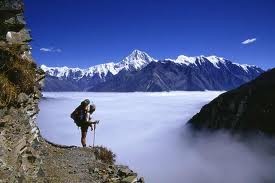 As you consider the Benotti/Galpert Financial Consulting Group for wealth management services, we first invite you to get to know us. To ensure that we can continue to offer our current clients a high level of service, we have designed a specific process for prospective clients. We recognize that we cannot be all things to all people, be we can be all things to a few and the process will help us determine which clients will benefit most from a long-term relationship. Below is an "over view" of the process.
THE FIRST MEETING: "FIT MEETING"
The initial meeting is known as the "FIT" meeting. The primary goal of the first meeting is to ensure that we are mutually committing to a long-term relationship fully understanding each other. It is important to know that no decisions will be made, no forms to sign and you do not need to bring any forms to the initial meeting. We just want to have a conversation and understand your unique investment needs and objectives.
In the FIT meeting:
We Will Consider:
Our Chemistry

You objectives and if what you are looking for is what we can deliver

Your Experience

Your Assets

Potential for a long term relationship
You Need to Consider:
Our Chemistry

Our Philosophical Alignment

Our ability to provide you what you are looking for

Your desire for a long-term relationship
We will also discuss:
Our Team and Firm:

Provide you background information and resources available.

Costs:

We will be straightforward when discussing the costs and describe the options available to you.

Our Approach to Investment Planning
What is important to you:

We want to know what is important to you and what your goals and objectives are.

Where do we go from here:

We will both take a couple of days to think about what we covered in the FIT meeting and whether or not there is a fit. 
THE SECOND MEETING: "Gathering Your Financial Information"
We will discuss: 
Review Questions from the FIT Meeting
Review Your Goals and Objectives
Discuss your current Circumstances 
Review your documents (Prior to the meeting we will send you a list of documents that you will need to bring in).
Review our next meeting
THE THIRD MEETING: "IMPLEMENTATION"
We will discuss: 
Review Your Goals, Objectives and your current Circumstances 
Present Financial Action Strategy Action Plan and Envision
Sign the Documents
Review what happens next